That lonely calico and lace armrest cover that I found in the bargain bin at The Loom Mill, has been unpicked, really carefully, cotton lace always unravels so badly
and has been transformed into a bit of lacy nonsense.
I had to sew this all by hand!

Filled it

with a beautiful
smelling
rose and lavender
organza bag.
Smells like heaven in my room at the moment.
I embellish the lace with roses that I
made out of

the
pink satin

ribbon that I also found in the
bargain bins,
added some pearl beads and finished it
off
with a bit of

feather stitching and a beaded edge!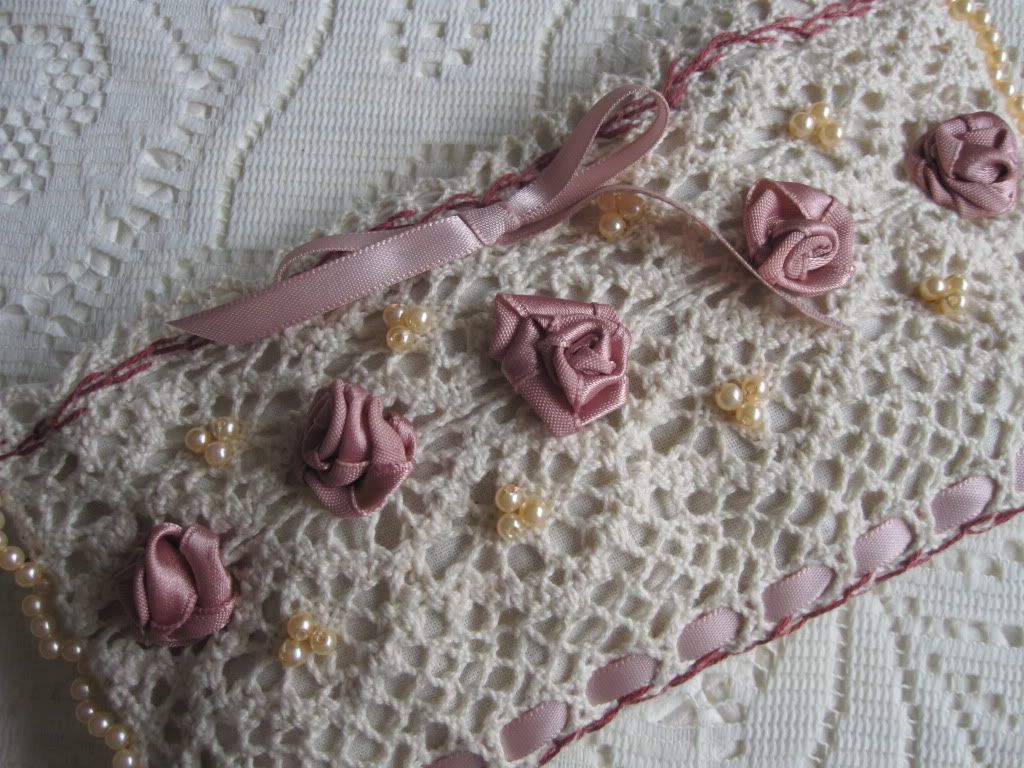 I am thrilled with how it turned out and luckily I have enough to make another one.