I have one week of work left and then I go on my next break.
Can you believe how time has flown by, five weeks nearly gone, five weeks since we all took part in 'Where Blogger's Create 2011'
I had an extra afternoon off on Monday so decided to start sorting out my stuff and packing up again.

I took out that box of Lavender I bought; it makes me laugh every time I see it!
So much Lavender.

I was sitting on the floor putting spoonfuls of Lavender

in

zip lock bags

to keep it

fresh when my crafty brain went

into

overdrive.
I abandoned my packing and made some pretty little organza drawer 'smellies' .
Then I thought ...

why not share a few sachets with you.
So here it is my first Giveaway!
For three chances to win some little Organza Lavender Sachet : -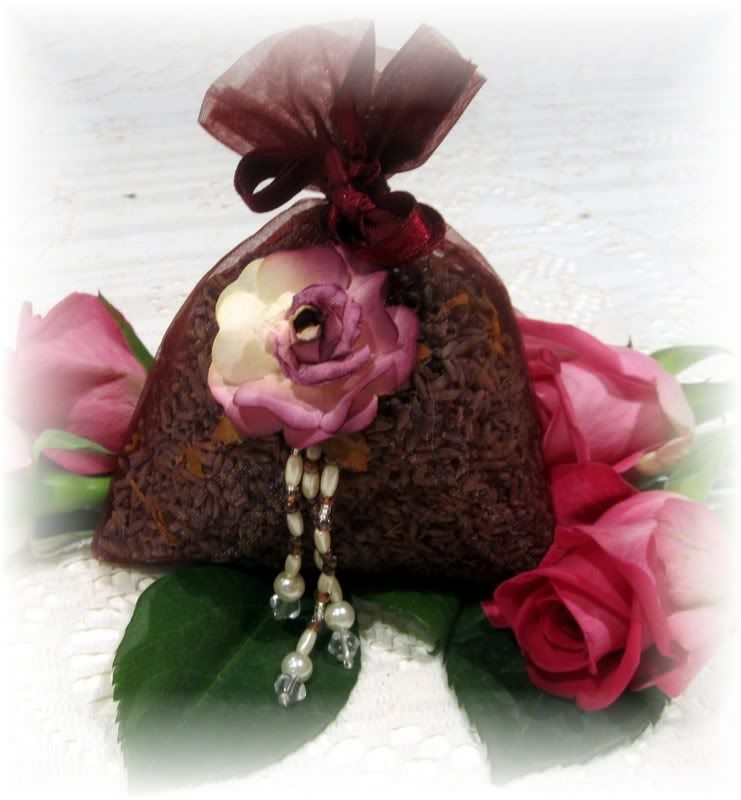 Comment on this post for one chance
Become a follower for a two chances (or let me know if you are already a follower)
Mention and link to my giveaway on your blog for three chances.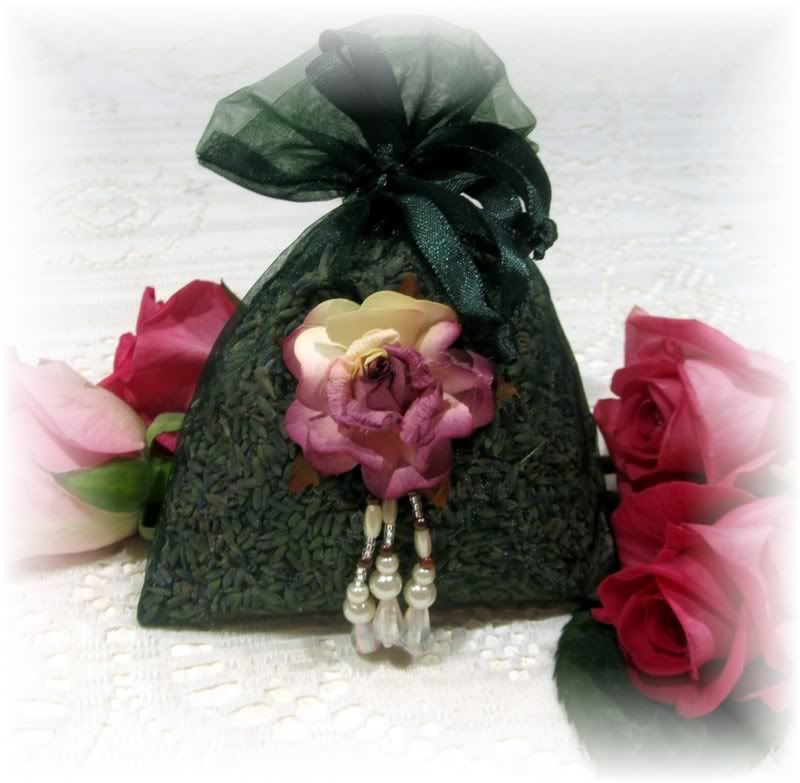 On the 7th September I will draw three names randomly.