Wahooo the tickets are booked!
We have done it!

We are going 'home'
Well it is so not home any more, but we are going back to South Africa for the first time in 7 years.
Hubby hasn't seen his sisters and brother in 7years so it is seriously overdue and very necessary.
We are going ot have a huge family reunion for Christmas.
So much of excitement and a little bit of trepidation too.
Trepidation, because I now have two really tough challenges ahead of me the next 4 months.
Challenge One ~
Loose Weight
My family have not seen me this large, ever
Yucky how did I let myself get this way ?
I know what it is I am such an emotional eater.
I eat when I am unhappy to make me feel better.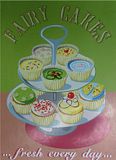 I eat when I

am happy, just as a treat
It is a problem that

has got a lot worse over the last five years with all our upheaval and moving three countries in less than three years.
But I have been on a mission for the last four weeks and have lost 9lbs.
I seem to be loosing a little more than a pound a week, not a lot, but I look at it as weighing one

less than last week.
I am so motivated to do this and while I am motivated I should just get on with it.
This is a little easier to achieve than challenge one, but still quiet hard for me who loves nothing more than going shopping for ribbon and lace that I don't need.