I wanted some loose Lavender, just a small amount to fill a few little bags for a gift. I looked on the web, found a bag of Lavender, presented in a nicely labelled cellophane bag, for £10, searched a bit more and found loose Yorkshire Lavender for

£5.

I was so happy that I had found a bargain , so I ordered the loose Lavender.
The package arrived this morning – well it was a large box, not a package.

About 10" deep and 13" long and 10" wide.
I could smell the Lavender as the Post Lady handed the box to me.
The size

of the box that they had packed the Lavender in for posting surprised me.
I opened it ....... the box was filled, corner to corner with a large plastic bag, full, full of English Yorkshire Lavender.
What I didn't realise was how much Lavender I was ordering for £5.
I had ordered 1 kg of dried Lavender!
Do you know how much Lavender makes up 1 kg???
Hahaha I have sooo much Lavender now.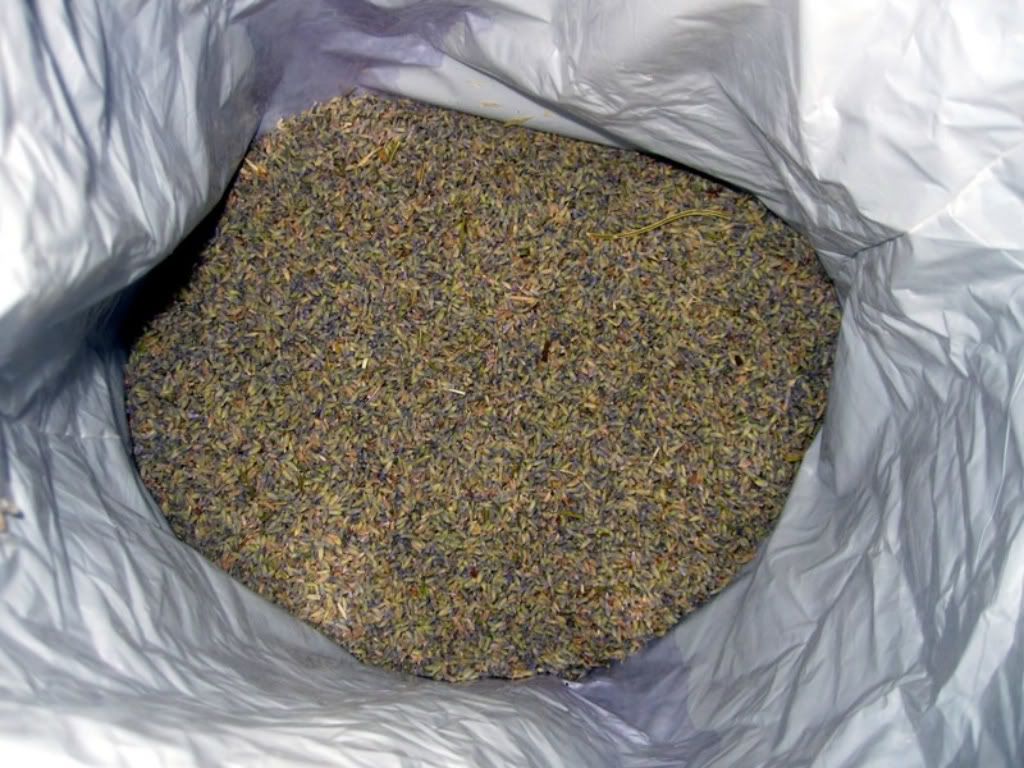 My room smells of Lavender, the smell is wafting through the entire house.

It is truly the most delightfully comforting smell I know and I am so happy to have it, but I do feel silly ordering sooo much.
Oh well I will have to find some ways of using it all up.